There are a LOT phone models out there these days! Please do us both a big favor by triple checking your device's settings! 
iPhone users, head over to your Settings (gear icon) and follow the steps on the infographic below:
Galaxy users, feel free to reference this help article by Samsung!
FEATURED CUSTOMER PHOTOS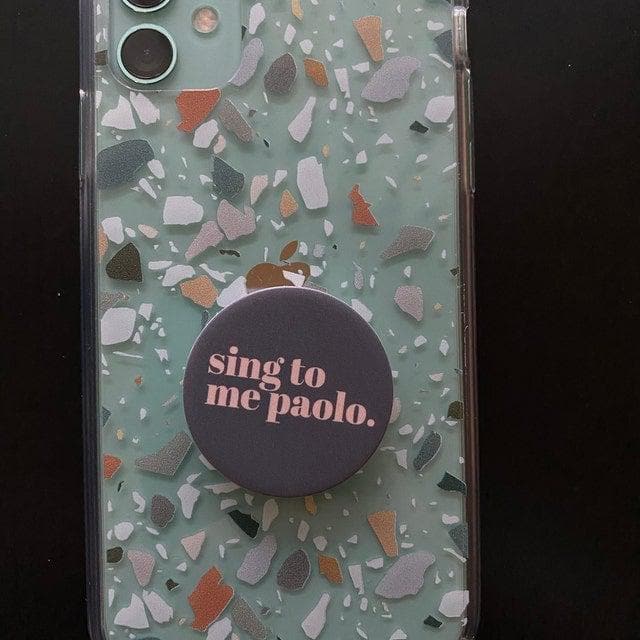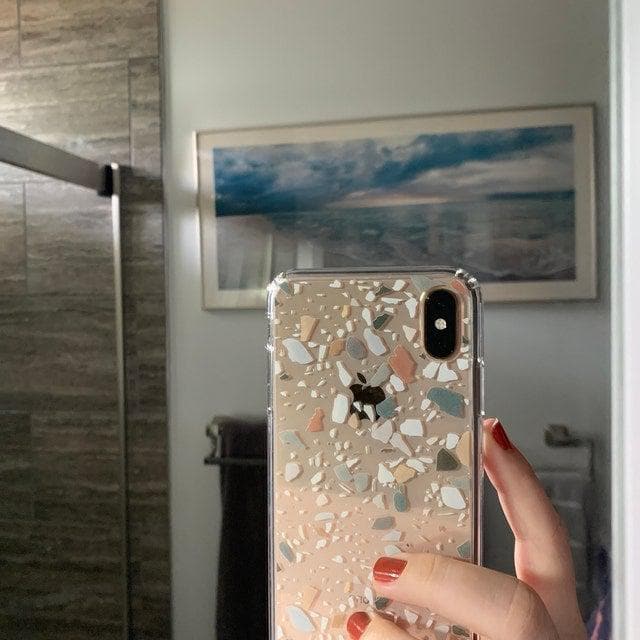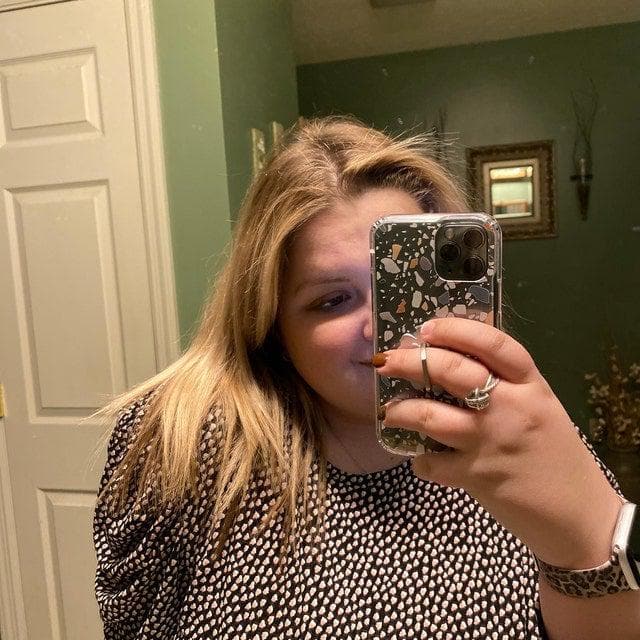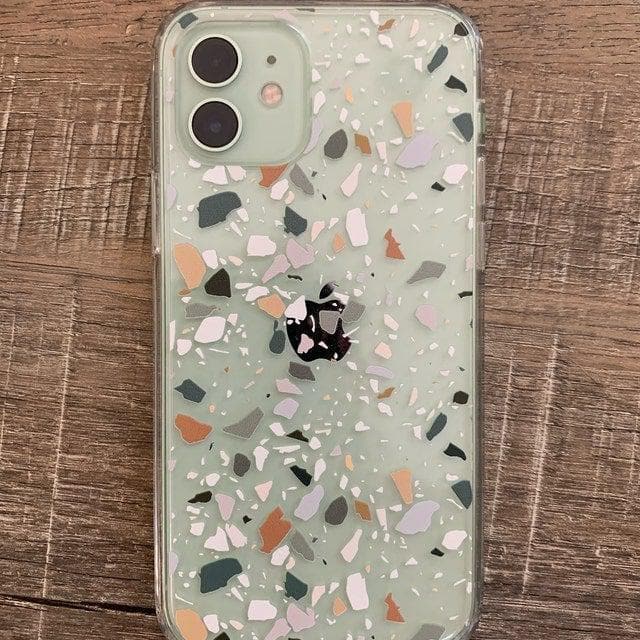 SHIPPING + HANDLING
In an effort to be as sustainable as possible, all of our items are made to order. Most orders are ready to ship in as little as 1-3 business days, but we ask that you always allow up to 7 just to be safe — especially around the holidays :)
PROTECTION IN ALL THE RIGHT PLACES
RAISED CAMERA + SCREEN AREAS? CHECK!
Great case and seller sent me great recomm...
Great case and seller sent me great recommendations to keep it clean!
This product was exactly what I was hoping...
This product was exactly what I was hoping for! Shipping was as expected. It's been a couple months since I've been using it - no problems!
This case is beautiful!!!! Shipping was fa...
This case is beautiful!!!! Shipping was fast. Also received a very nice message from seller about the case, caretaking, and they offered the info that they had a lifetime warranty which I didn't know, and think is wonderful! The only thing I don't like is that the "print" is on the outside of case or not part of it? Idk if that makes sense but it's textured kind-of. I needed to put a pop socket on it bc I drop my phone a lot but Idk If it will adhere properly. 😭 I didn't research the UV Printing though, so that's on me. They may all be like that in all types of printed ones. I have no clue lol. Either way, it is stunning and looks amazing with my green iPhone 13 pro max. Loooooovvvveeee! ❤️❤️❤️
FREQUENTLY ASKED
What is the material like?
Our clear cases are made of hybrid materials and are slightly flexible but not stretchy.
How long will my case last? Do your cases yellow over time?
The life of your clear case will be entirely up to how you handle and care for it!
Due to the material that all clear cases are made of (regardless of brand), they will always be more prone to yellowing over time which is why proper care and avoiding extreme conditions that cause design deterioration are both important.
To read more, please visit our blog post here.
Is the design a sticker or decal? Is it embedded?
Our clear case designs are NOT decals/stickers and they are not embedded either.
All of our clear case designs are UV printed on to the back of our cases using top of the line printing/ink technology.
Do any of the designs have glitter/pressed flowers/etc?
Nope!
None of our "pressed flower" designs will be made of real pressed flowers.
Additionally, there are no actual glitter/metallic/holographic materials/wood/flowers used in the making of any of our phone cases.
All aspects of the case designs are always UV printed!
Is this case protective?
While nearly all customers are more than satisfied with the level of protection provided by our clear cases, we do at least like to disclaim that we sell these to you as functional, trendy fashion accessories and ultimately, they should be treated as delicately as the expensive phone they are protecting.
They will certainly provide enough protection for normal daily use, however, with iPhones being almost entirely constructed of glass, it is nearly impossible for a case to fully guarantee (or prevent against) shattering of some kind if dropped to any extent... at any height... regardless of case or brand.
With that being said, we do also always recommend the use of a glass screen protector for extra protection as we are not able to guarantee or warranty your actual phone.
Can you make me a custom case?
We do have some options available for personalization that allow for minor personalization but unfortunately, we are not accepting custom orders otherwise at this time!

Does the case have a camera/screen bezel?
Yes, our clear cases will have a slightly raised bezel/lip around both the camera and screen areas.
How should I care for my case?
Your clear case can be lightly wiped down with wipe or soft towel when necessary. Avoiding the design as much as possible is recommended.
Can you change design elements/colors/etc on a case?
Unfortunately once Allie creates a design, it becomes one unified file and adjusting/moving elements around is pretty difficult and in most cases, not possible.
Are your clear cases wireless charging/MagSafe compatible?
We can't speak for ALL wireless chargers (as they are all going to be constructed a bit differently and will inevitably have different "strengths"), however, our clear cases should generally be compatible with most high-quality wireless chargers.
These cases WILL work with MagSafe chargers but the speed and 'grip' of the charger (as it magnetically attaches) may be less than a direct connection between bare device and charger — which will be the result regardless of case brand that you choose, unless you're purchasing a certified Apple Magsafe case.
Will Pop Sockets® adhere to your clear cases?
Our clear cases should generally be compatible with most high-quality Pop Sockets®/phone grips.
IMPORTANT: Please understand that if you choose to adhere any kind of a grip to your clear case, you should plan to use it for the duration of the life of your case. You will not be able to easily remove a grip from your clear case and doing so is almost guaranteed to ruin the case/design. Design damage due to removal of a grip is NOT covered under our Lifetime Warranty.
LET OUR CUSTOMERS DO THE TALKING
"Another amazing case once again! Had one of these for my old iphone & I just got the new one, so I had to order another because they're so good! Protects my phone but not bulky, and so many designs!"

- MARISSA
"I'm in love with my case!! It looks so good on the back of my gold iPhone 12 Pro Max and it's such a cute little reminder! I have bought so many cases from this shop and they're such great quality!!10/10 recommended!! 🥰🥰"

- JESSICA
"I love this shop! This is the second case I've bought from them and they never fail to amaze me! They're great quality and protect my phone super well. I will definitely be coming back for another!!"

- JENNIFER
"I am never disappointed when I purchase from this shop! Fast shipping and great quality for a great price! Thank you!"

- SYDNEY
"This shopkeeper is such a joy to buy from. They are always so sweet and willing to help. The phone case is beautiful and great quality, as always. A solid case to protect your phone and a more than solid design to suit your style."

- CHANDLAR