Do You ACTUALLY Need a Phone Case?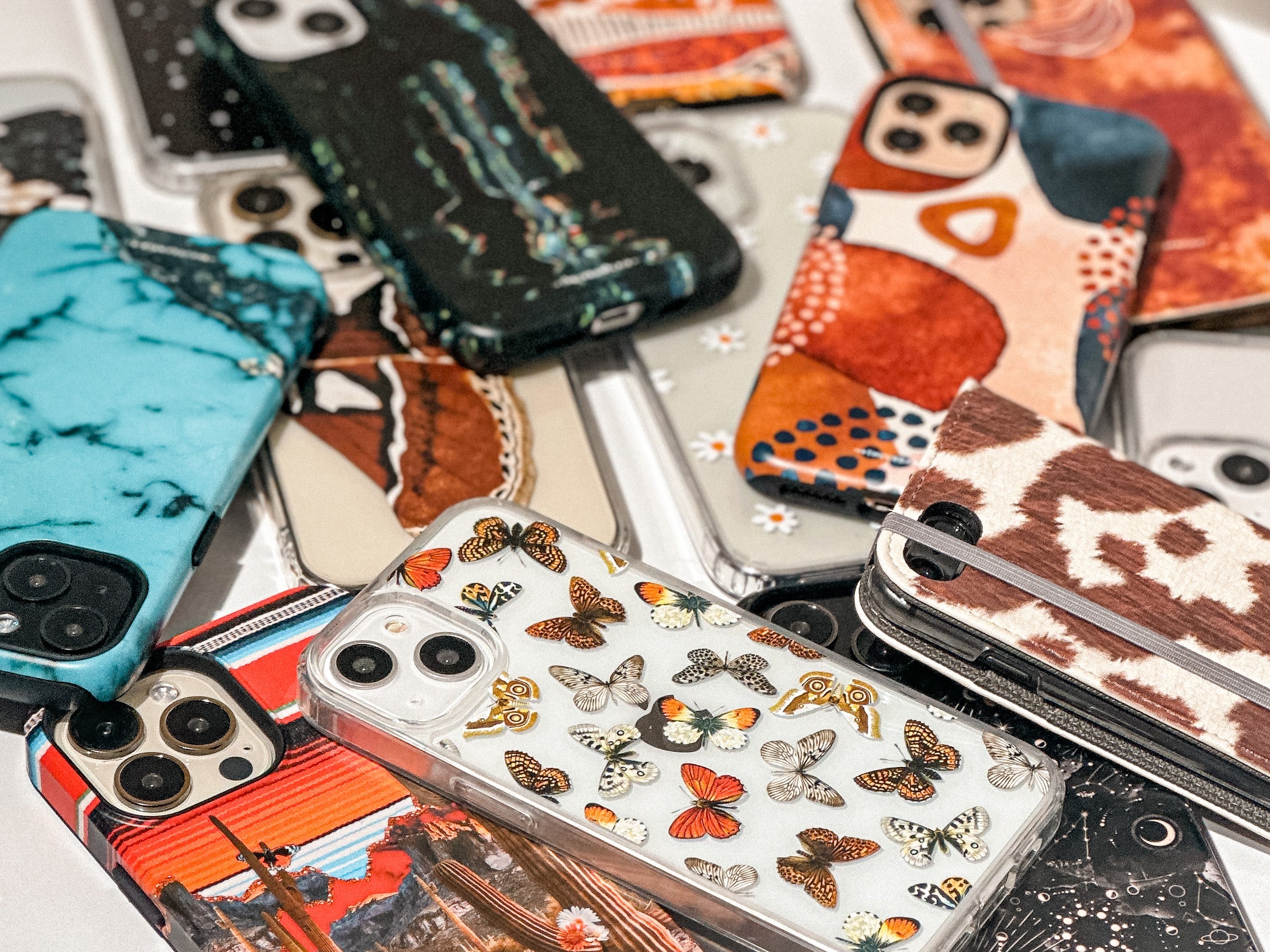 Do you genuinely need a phone case? While we're not here to make that decision for you, what we can do is provide you with some food for thought!
At The Urban Flair, we believe that the right phone case can offer more than just protection—it can enhance your everyday life in ways you might not have considered! Below are 18 reasons our phone cases stand out. Armed with these insights, you can make the choice that suits you best!
1. Superior Damage Protection
Our phone cases offer robust protection against the daily trials that your device faces. The Urban Flair cases shield your phone from impacts, keeping your device safe and sound.
2. Reliable Camera Protection
Designed thoughtfully, our phone cases feature raised edges around the camera. This ensures that your phone's lens remains scratch-free, helping you to capture your moments in full clarity.
3. Screen Protection
Our phone cases aren't just about the back of your phone; they take care of the front as well. The raised edges are designed to protect your screen when it's placed face down, offering a safety barrier between your screen and any harsh surfaces.
4. Versatile Styles
Who says protection has to be boring? At The Urban Flair, our phone cases come in a variety of styles. Clear, Tough/Magsafe, Biodegradable, Wallet, with or without designs – there's a case for every personality and lifestyle!
5. Enhanced Grip
Our cases provide a better grip on your phone. This means you can text on the go, take selfies, or navigate your apps with one hand, without worrying about your phone slipping away.
6. Wireless Charging Compatibility (with Caveats)
We understand that in this modern age, wireless charging is a crucial feature. Most of our phone cases offer some degree of wireless charging compatibility. However, it's important to note that our biodegradable and wallet style cases may not support this feature, while clear and tough styles offer limited compatibility. For the best wireless charging experience, upgrading to our MagSafe style cases is the way to go.

7. Easy Installation and Removal
When it comes to our phone cases, we understand that ease of use is crucial. Our cases are designed for easy installation and removal, so you can switch them out to suit your mood, outfit, or occasion without a hassle.
8. Streamlined Convenience
With our wallet style cases, you can keep your essentials in one place. They have pockets for credit cards or cash, meaning you can step out with less to carry. While they don't have loops for attaching keys, their slim profile still lets them slip easily into a pocket or purse.
9. Reduced Repair Costs
Did you know? The average cost of a phone screen repair can range from $100-$300. With a robust phone case, you can dramatically cut down the risk of such costly repairs.
10. Longevity
Phones with protective cases statistically last longer than those without. Extend your device's lifespan and keep it in top-notch condition with our protective cases.
11. Camouflage
Do you still love your old model phone but sometimes feel the pressure to keep up with the latest trends? A fresh phone case can give your reliable old device a brand new look.
12. Express Your Identity
With our wide range of unique phone cases, you'll always know which phone is yours in a room full of identical models. Make your device unmistakably yours with a case that speaks your style.
13. Conversation Starter
Intricate designs, trendy patterns, or a clear case showcasing the beauty of your phone — whatever you choose, it can become a point of interest and start a conversation.
14. Peace of Mind
With a sturdy phone case from The Urban Flair, rest easy knowing that your precious device is well-protected. That's one less thing to worry about in your busy day!
15. Embrace Your Style
Our phone cases cater to a broad spectrum of styles. From minimalistic cases to vibrant, decorative designs, you can express your personal style while ensuring your phone's safety.
16. Attach Your Sentiments
Our customizable cases can serve as a constant reminder of cherished moments or loved ones. Carry your memories with you wherever you go!

17. Reduce E-Waste
By protecting your phone and extending its life, our cases contribute to reducing electronic waste. It's a small step towards a healthier planet.
18. Eco-Friendly Choices
For the environmentally conscious, we offer cases made from biodegradable materials. Opt for these and make a personal statement about the importance of sustainable choices.
So, do you actually need a phone case? We've given you 18 compelling reasons why a case from The Urban Flair may enhance your life. From increased protection and easy installation to extended phone lifespan and personal style expression, from convenient storage to eco-conscious choices, there's a lot a simple case can offer!
But remember, the best phone case isn't just about what it does—it's about how it resonates with you. So we invite you to explore our range, think about your needs, and choose a case that not only protects your phone, but also complements your lifestyle.
Here's to making choices that feel right and light up our lives! Explore The Urban Flair's collection today. Because sometimes, it's the smallest details that make the biggest difference ♡