TOUGH CASE WARRANTY
Lifetime Warranty Info

Easy &
Hassle-Free

LIFETIME
Coverage

No Shipping
Back Required
How does it work?
Simply fill out the following form to be eligible! It's that easy!
What does the warranty cover?
Any manufacturer-related issues with your case
Note: Warranty does not cover normal wear/tear
How do I submit a claim?
Simply send photos of the issue(s) and after we confirm your details, we will ship you a new one FREE of charge!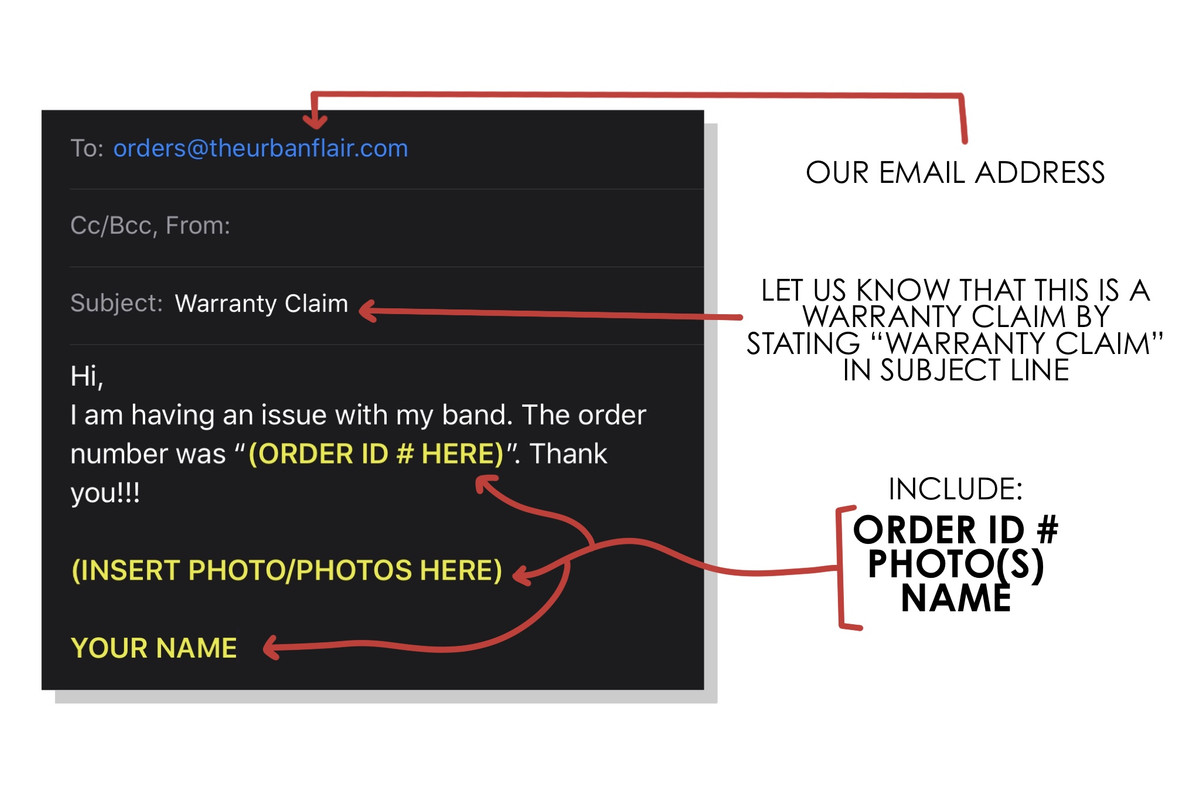 Email address: orders@theurbanflair.com
Quick links: CONTACT | EXCHANGES | FAQ | SHOP TOUGH CASES
TOP RATED + TRENDING PRODUCTS