CLEAR PHONE CASE WARRANTY
Clear Phone Case Details

Light-Weight
Protection

Crystal Clear
& See Through

Wireless Charging
Compatible
Caring For Your Clear Case
The design on your case is UV printed (it is not a decal/sticker) and should withstand normal, daily use! Ultimately, the life of your case and its design will be entirely up to how you handle and care for it! To ensure a long life for your case and the design:
- Keep your phone/case out of direct sunlight at all costs. If you're outside, keep your phone covered/in a bag if possible
- Avoid any other direct visible light exposure (such as harsh lights or lamps)
- Avoid exposing your phone/case to extreme climate conditions such as high temperatures & high humidity
- Avoid handling your phone when you're oily or sweaty. Perhaps keep a small towel with you if you're a gym-goer!
- Keep your phone out of small places (like tight pockets) that create excessive amounts of friction & rub your design
Limited Warranty Info

Easy &
Hassle-Free

Three Week
Coverage

No Shipping
Back Required
How does it work?
Simply fill out the following form to be eligible! It's that easy!
What does the warranty cover?
If you notice any issues with your case/design within 3 weeks of delivery date, simply send photos of the issue(s) and once we confirm your details, we will ship you a new one FREE of charge!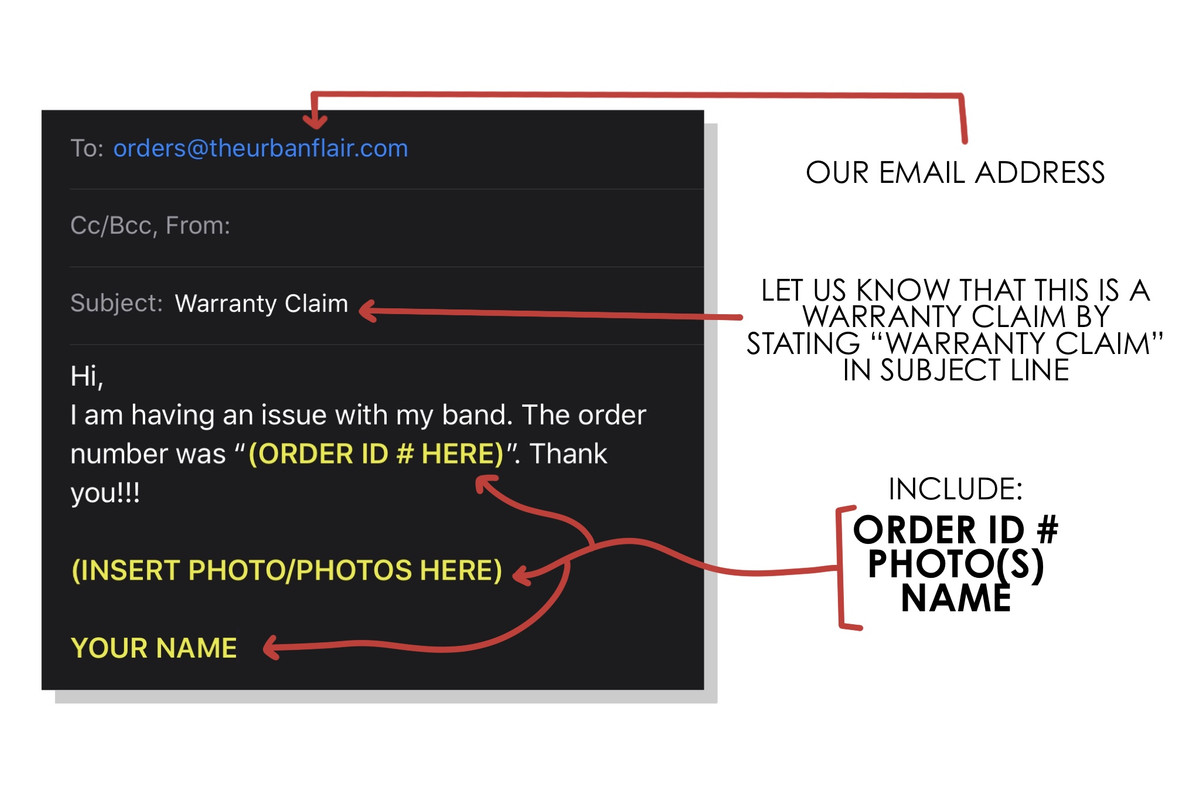 Email address:
orders@theurbanflair.com
Don't forget to tag us in your photos so we can feature you and add you to our product pages!